Dutch Modelling and Aviation
Airspeed AS-10 Oxford Mk.II
Page 5 of 7
1/72nd Scale
Kits
AZ Models

Kit 7362

: Model of an Oxford Mk. I, released midst 2013.

Kit 7363

: Model of an Oxford Mk. II, released midst 2013.

Kit 7385

: Airspeed Oxford T1 with decals for Royal Navy and RNlNAS.

Frog/Novo

Kit F336

: An old kit, very rare nowadays.

Tasman/Upgrade

Kit 0106 / 0112

: Released several years ago two kits of Oxford Mk.I, Mk.II and Mk.V (Short run plastic & white metal kit)

Pavla

Kit 7241

: Oxford Mk. I/ Mk. II
A model of an Airspeed Oxford, built by Adri Kleijn.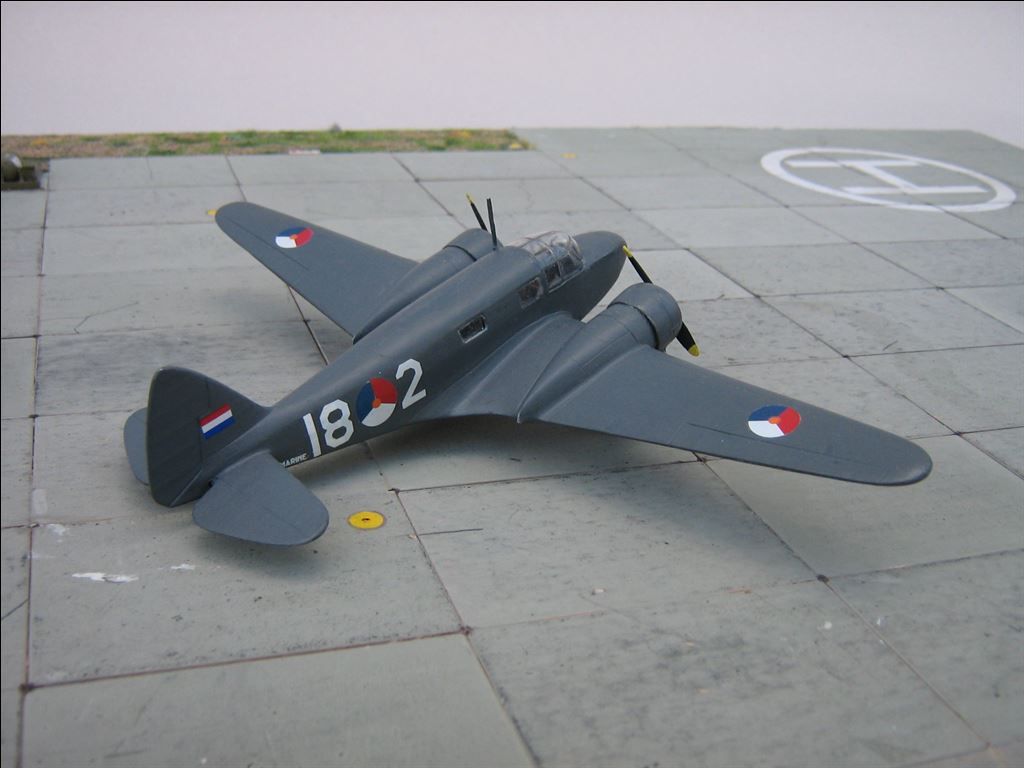 A model of an Airspeed Oxford of the Dutch Navy, built by Adri Kleijn. The kit used is the 1.72nd scale AZ Models kit.
Modelling add-on
Decals
Dutch Decal

Set 72026

: A decal set, released years ago, with options for a Consolidated PBY-5 Catalina IVA P-206 (post-war); PBY-5 Y-45 with flags; PBY-5 Catalina Y-69 black cat with flags; Dornier Wal F D-41; Airspeed Oxford C-14, HN182 overall yellow; Avro Anson D-23, HS188 overall yellow and Spitfire FR.Mk XIV XC MT853 of the Technical school LSK.

Set 72064

: Decalset for Firefly F.Mk.I 16-6; Fierfly FR.VI 11-45; Airspeed Oxford 18-2; Sikorski S-51 8-1 Blauw; Bücker Bu-131 BJ-002; North American B-25: M434 (witte registraties); Northrop NF-5 K3062 "Redskins" and Douglas DB8A-3N.

FlevoDecal

Set FD72-013

: Royal Netherlands Navy Pt. II: Grumman TBM-3E Avenger, Harvard, Catalina, Oxford, Beech TC-45J, Fokker S-11.
1/48th Scale
Kits
Sanger

Kit 4840

: a vacu formed model.

Special Hobby

Kit 48104

: A (short run) injection moulded kit.

Kit 48122

: A (short run) injection moulded kit of a Mk. II .

Kit 48159

: Mk. I/II met decals voor USAAF; Czech AF; Belgian AF en MLD
Modelling add-on
Vector Resin

Set 48-026

: one resin Pratt and Whitney R985 engine
Decals