Dutch Modelling and Aviation
Hiller OH-23 Raven
Page 2 of 6
The first Hillers H-23B entered service in June 1955 and were transferred to 298 squadron.
During May 1956 some were transferred to 299 squadron.
All Hillers were in fact property of the Netherlands Army and part of GPLV (Groep Lichte Vliegtuigen = Group Light Aircraft), but they were flown and under maintenance by the RNlAF.
Initially squadron codes were applied, but from 1959 these were replaced with the serials.
All Hillers were received under MDAP (Mutual Defence Assistance program) conditions.
May 1959 an extra aircraft was delivered, registered O-36. This was a H-23C.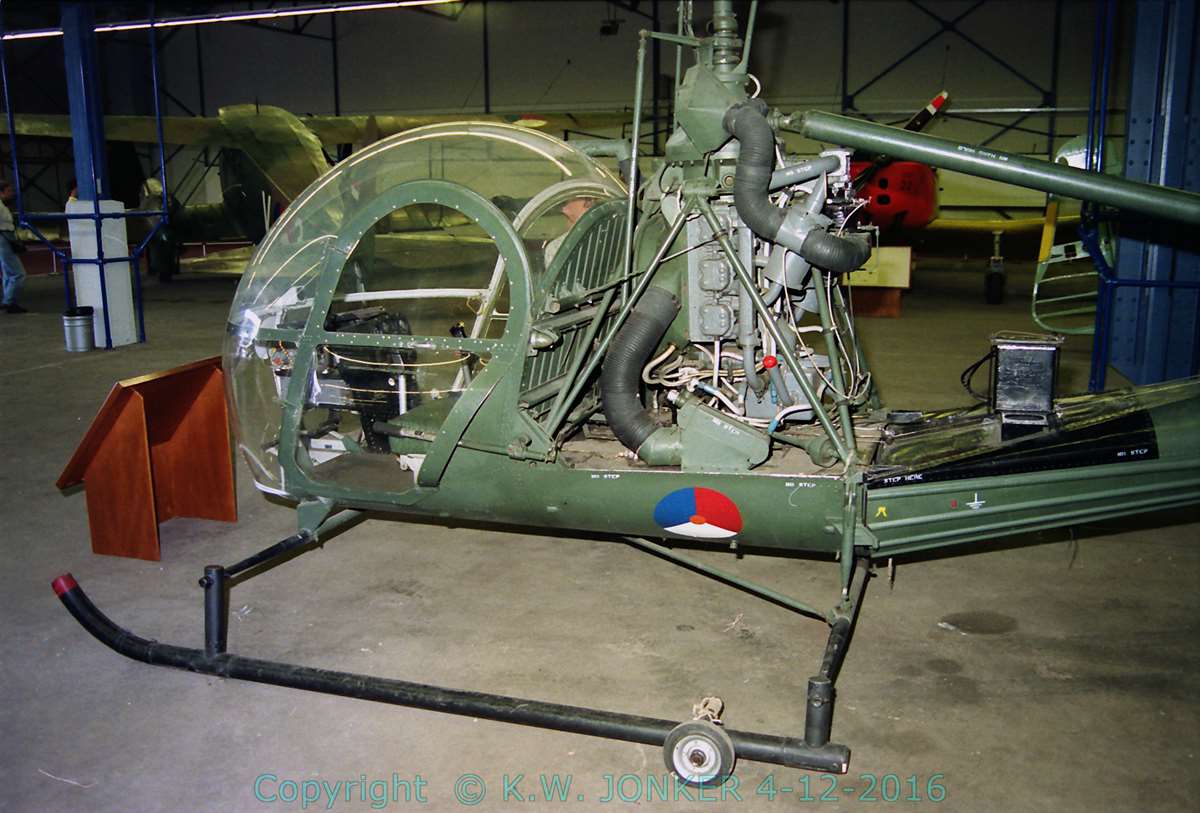 Hiller OH-23 O-36, photographed in 1989 at the Militaire Luchtvaart Museum at Soesterberg.