Dutch Modelling and Aviation
Lockheed L-12a en 212
Page 4 of 6
Modelling Information
Scale 1/72
Speccial Hobby

Kit SH72023

: Lockheed L12 Electra Junior

Kit SH72094

: Lockheed L-212 Electra Junior with Gun Turret.

Dekno

Kit XX

: Lockheed L12 Electra Junior; Fuselage not correct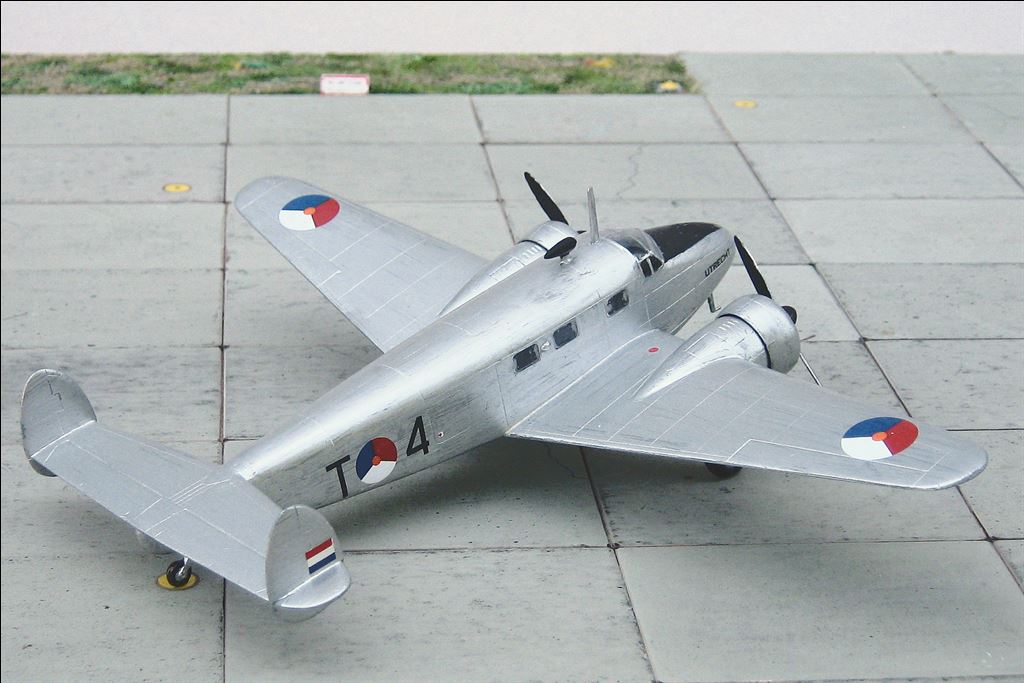 A model of a Lockheed 12A, built by Adri Kleijn.
Modeling add-on
Decals
Dutch Decal

Set 72051

: Set decals for several Lockheeds 12 and 212 of LSK, RNMFS and ML-KNIL.

Set 72055

: Set decals for Hudson 320 sq, Anson 321 sq and Lockheed 12

Dutch Profile

Set DP-001

: Set decals from Dutch Profile #1 about Lockheed 12/212.

FlevoDecal

Set FD72-012 ML KNIL 1939-1942

:A set decals containing decal for five different Brewster Buffaloes plus Curtiss Hawk 75, Curtis CW-22, Curtiss CW-22, Lockheed Lodestar, Ryan STM; Lockheed 12, Bücker Bu131 Messerschmitt Me-108 and martin WH-1 and Wh-2.
Scale 1/48
Modeling add-on
Decals