Dutch Modelling and Aviation
Airco DeHavilland DH-9
Page 5 of 6
The fuselage is overall PC10 [this colour varied from dark green to brown [Humbrol H179 till Humbrol H108]; the wings were clear doped linen. The LVA used orange balls as identification marking untill early twenties (of twentieth century).
The ML-KNIL used the roundels similar to those currently in use.
Scheme
Colorname
FS number
BS-number
Humbrol
XtraColor
Vallejo Model Color
Vallejo Model Air
WEM
Standard #1
Fuselage
PC10
~4086
X144
Wings
clear doped linen
121
X105
Check www.paint4models.com for an extensive conversion table with lots of colour and paint systems.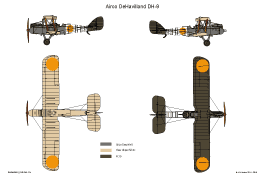 Airco DeHavilland DH-9: an interned example used by the LVA.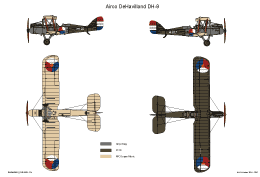 Airco DeHavilland DH-9: an aircraft delivered to ML-KNIL (NEIAF).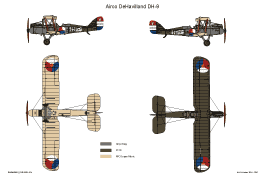 Airco DeHavilland DH-9 with revised mkarings and serials.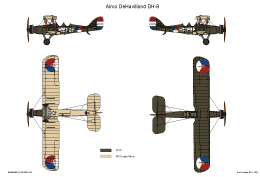 Airco DeHavilland DH-9 modifiedd with a Wright radial engine (and new serial).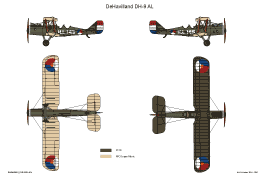 DH-9: HL-aircraft: A revised and built type, based on the DH-9.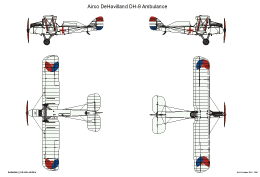 Airco DeHavilland DH-9 modified for ambulance purposes.