Dutch Modelling and Aviation
Hansa-Brandenburg W.29
Page 4 of 6
Scale 1/72
Toko / Eastern Express

Kit - / 72163

: Injection moulded kit of Hansa Brandenburg W29.
Building this model is rather simple. The engine is, for at least the Dutch version, is mirrored, so I replaced the exhausts and so on just to the other side of the engine.
The machine guns were not visible on the photo so I omitted them on my model. On the location is some kind of plate visible, which I added to my model.
The fuselage I painted overall Revell 76, as Humbrol 162 (the colour mentioned in "Camouflage en kentekens..") was no longer available.
On website I noticed that someone has used this colour for his model of the W.29. On the photos shown, it looked rather good.
The undersides of the wings I painted with Humbrol 74, a light yellow colour.
I used the decals of the kit for the camouflage on fuselage and wings, though the hexagons are a bit oversized and also the colours might not be correct. Originally, each side of a hexagon is 15 cm long, which is about 2 mm in 1/72nd scale, those on the decals have sides of approximately 3 mm, in fact to large, though I used them after all as I couldn't find suitable ones.
Another problem was to make nice orange roundels, I bought some decalpaper for inkjet printers and printed them.
The coverage was rather poor and the camouflage-pattern was visible through the decals (see the photo below), so I painted them by hand.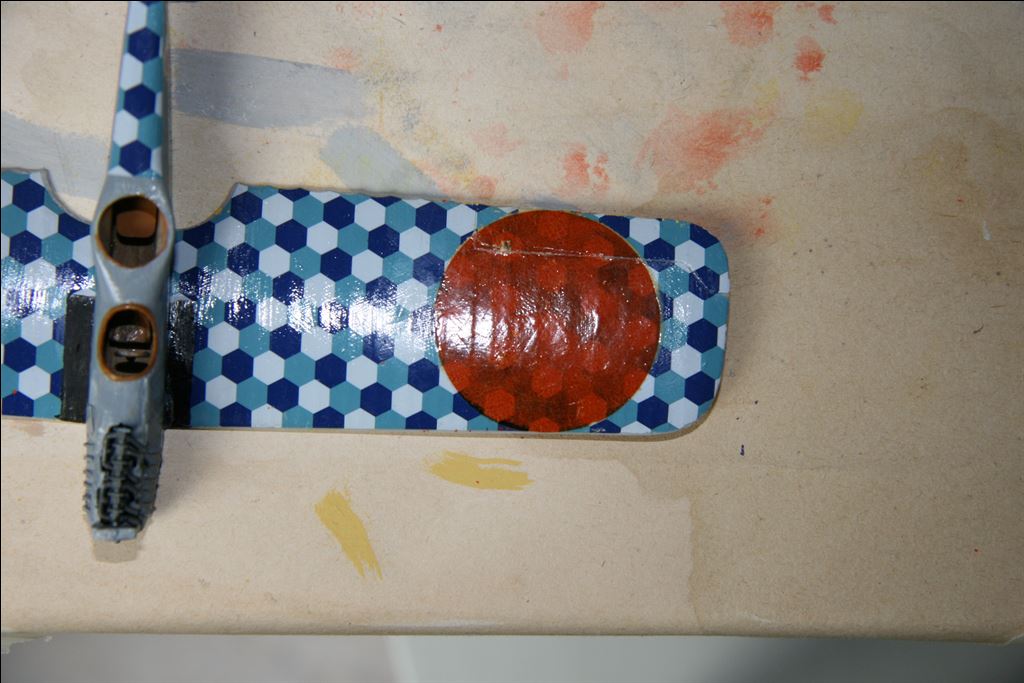 The home made decals on the upper surfaces.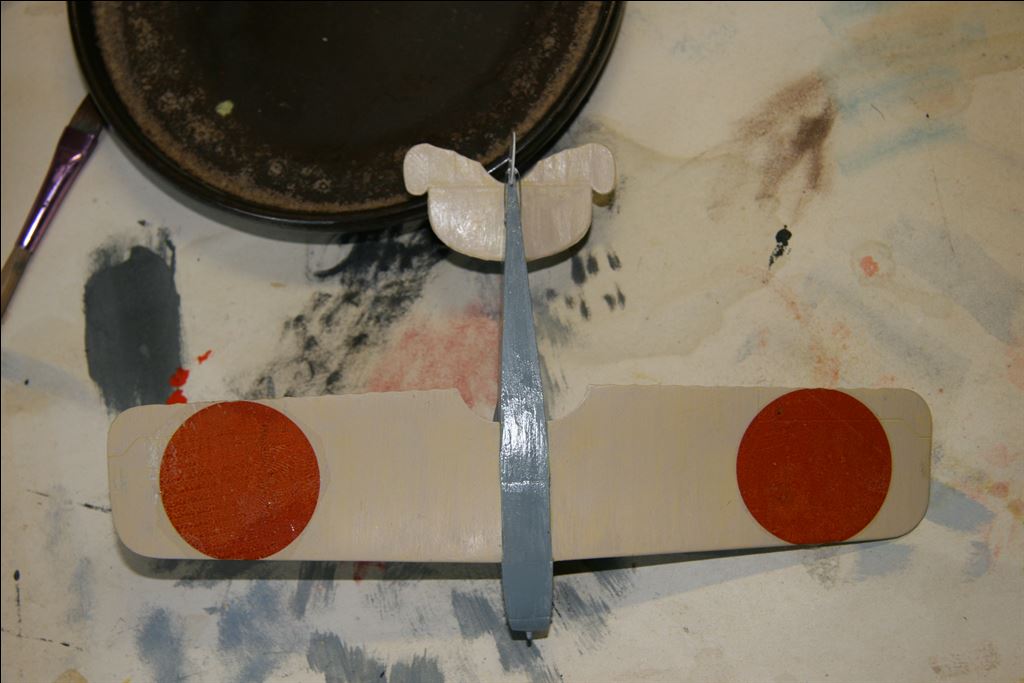 The home made decals on the undersides of the wing.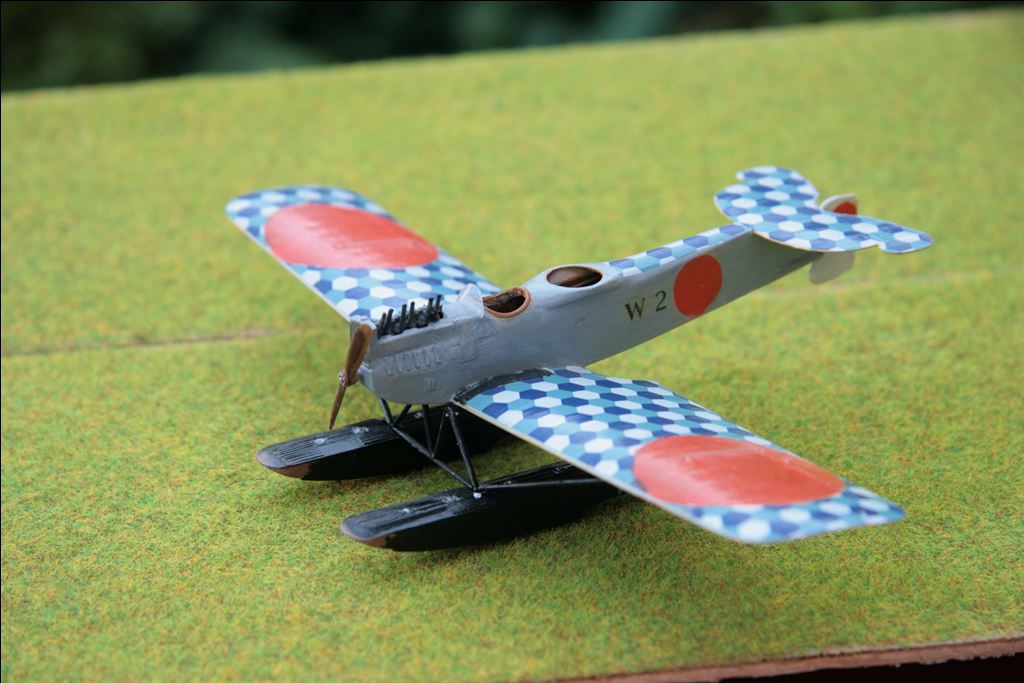 The finished model.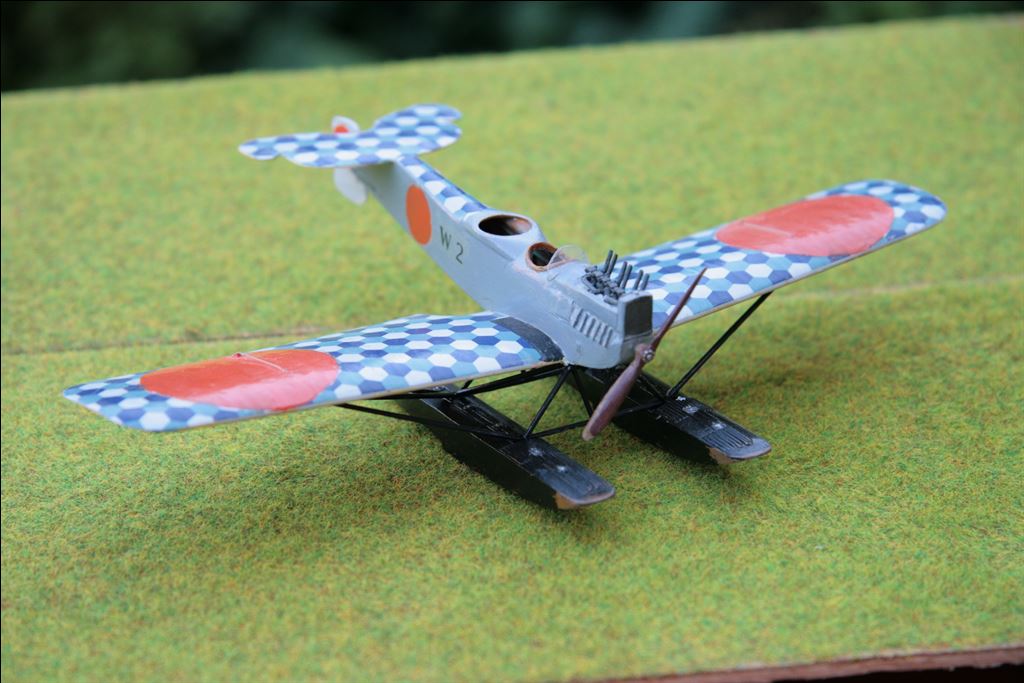 See also references:
Pegasus

Kit 4006

: Injection moulded kit of Hansa Brandenburg W29.

MPM

Kit XX

: Injection moulded kit of Hansa Brandenburg W29.
Review, see:

CMR

Set CMR-6

: A resin model of about the same quality as the MPM kit.
Review:
Modelling add-on
Kora Models

Set C7294

: Transport Carriage Hansa Brandenburg W29 (TOKO, MPM)

Part Etchings

Set S72-087,

: Hansa Brandenburg W29 (Toko)
Decals
1/48th Scale
Kits
Modelling add-on
Decals